The Team
Tudor Hall Restaurant, selected among the best restaurants in Greece in 2018. For the sixth consecutive year, the restaurant received the Greek Cuisine and the Toques d'Or award by Athinorama magazine.

The menu follows the philosophy of the discreet environment of the Tudor Hall Restaurant. The creative imagination of Michelin awarded Executive Chef, Asterios Koustoudis, and the talented Chef de cuisine Nikos Livadias composes dishes based on fine raw materials available according to the season. The perfect way to complete a meal is a dessert from our Pastry Chef, Alexandros Koufas.

The dishes are accompanied with a matching range of Greek wines, selected with knowledge and passion by our Head Sommelier Evangelos Psofidis.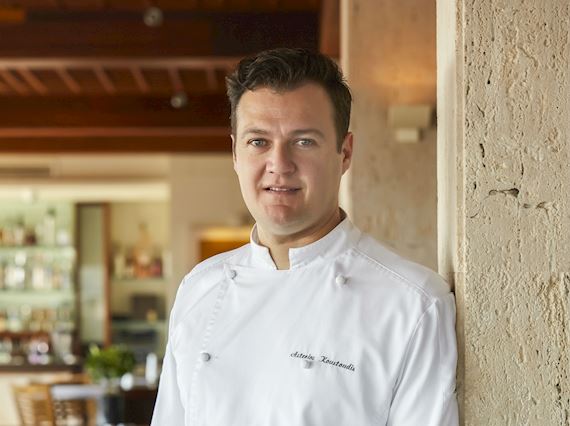 Asterios Koustoudis
Talented Chef Asterios Koustoudis is the Executive Chef of Hotel Grande Bretagne and King George Hotel. Awarded with a Michelin star, Asterios believes in simple cuisine, gives emphasis on premium quality fresh ingredients and advanced cooking technique in order to achieve clean flavors and create exquisite dishes.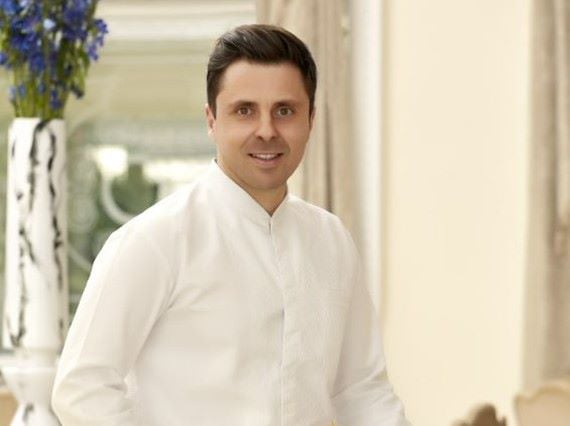 Nikos Livadias
Talented and experienced Chef de Cuisine Nikos Livadias, who excelled in Santorini's culinary scene over the past years, takes the lead of Tudor Hall Restaurant and unfolds his passion for contemporary cuisine through an inspired menu. His philosophy combines local products and modern cooking styles from across the world focusing on excellent raw materials while spotlighting their quality and flavors. Fine aromas and artistic plating are also key components of Tudor Hall's dishes aiming to offer an authentic fine dining experience.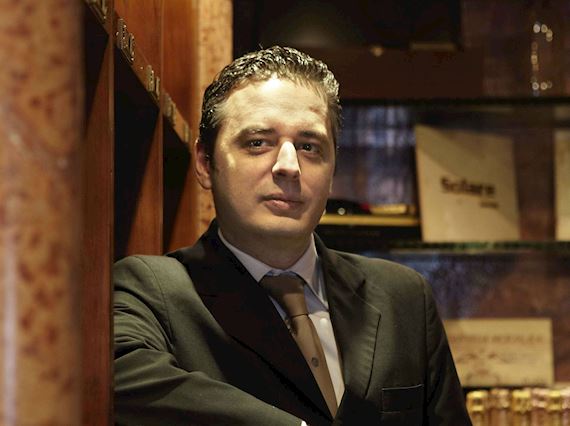 Evangelos Psofidis
Head Sommelier Evangelos Psofidis was born in Thessaloniki in 1976. While working for "48" he began his studies on wine and spirits attending the educational institute "Wines and Spirits Education Trust" and graduated having obtained the "Advanced Certificate in Wines and Spirits" and the "Professional Certificate in Spirits".
Since 2006 he has been working for the Hotel Grande Bretagne and in 2009 he undertook the maintenance of the Cellar and the creation and editing of the wine card of GB Roof Garden restaurant and GB Corner.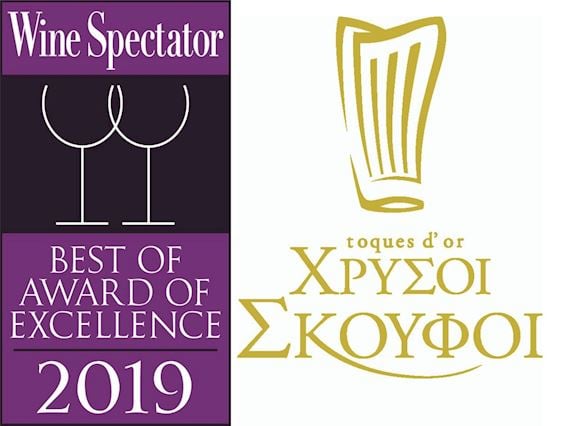 Awards & Recognitions
Selected amongst the best restaurants in Greece since 2015, Tudor Hall Restaurant received another Toques d'Or Award for 2020 ('Golden Chef's Hat', Χρυσοί Σκούφοι 2020) by Athinorama magazine.

Moreover, the restaurant has managed to receive from its very first year of operation the special recognition of 'Best of Award of Excellence' from the famous 'Wine Spectator' magazine.