Experiences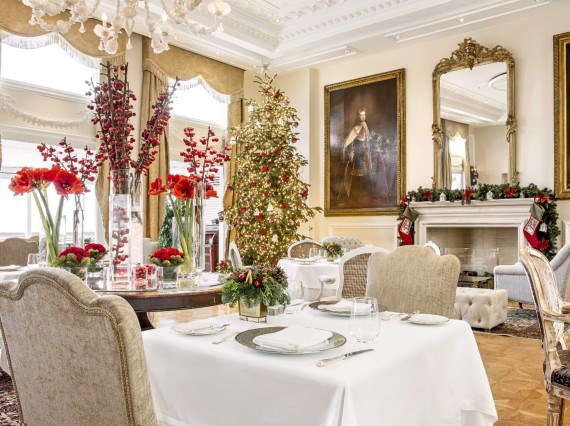 Christmas & New Year's Eve Festivities 2022-2023
This season, an unsurpassed journey through festive flavors and selected entertainment programs awaits you. Enjoy the glittering view of Athens during Christmas & New Year's Eve at the GB Roof Garden and Tudor Hall Restaurants.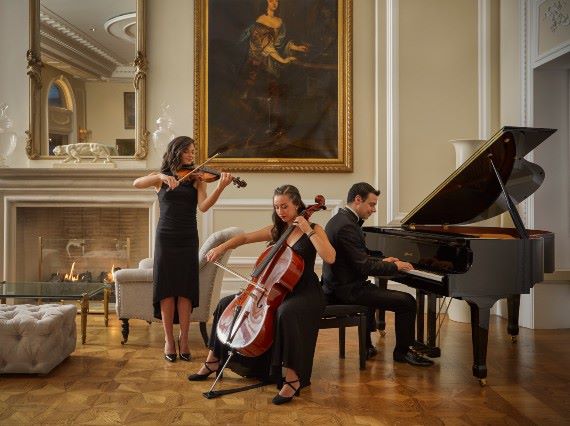 String Nights at the Tudor Hall Restaurant
Enjoy live the enchanting sounds from a violin, violoncello and piano trio within the elegant ambiance of the Tudor Hall.
Journey to the 7th floor of the atmospheric King George hotel in the very center of Europe's oldest capital and enjoy the sophisticated live music along with a delectable dinner, overlooking the city lights illuminating every single corner of Athens.
Friday and Saturday|20:30 - 23:30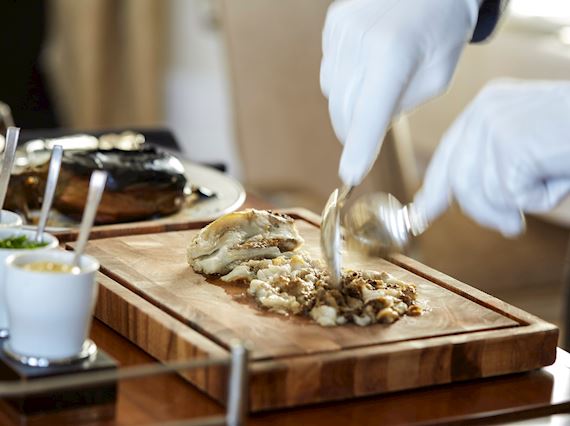 Traditional Eggplant Salad
Live an indigenous culinary experience at the Tudor Hall restaurant every day at 5 p.m. Visit the restaurant, watch our talented team preparing the traditional Eggplant spread and savor one of the most typical Greek savory delicacies.

For more information please contact Tudor Hall restaurant at +30 210 3330265
"King Martini" Experience
"King Martini" Experience at the Tudor Hall Restaurant
Every Friday, 18:00 - 19:00
Select between Vodka or Gin and let our expert bartenders instantly create your Dry Martini.

€ 16 or €18/ cocktail