Experiences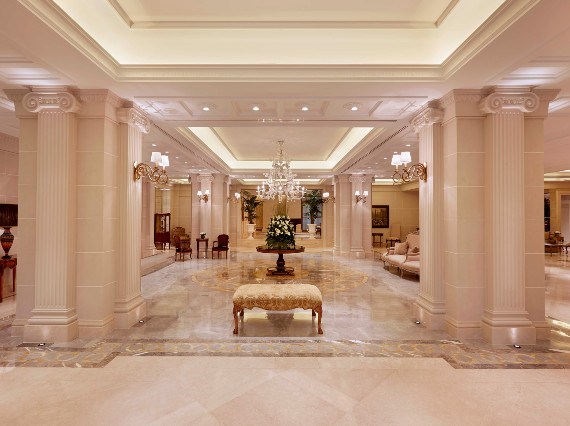 Exhibition "beautiful south"

Opening: Friday, May 20th 2022
7:30 pm - 10:30 pm

The group exhibition "beautiful south" is hosted in King George Hotel lobby and highlights the dual identity of the hotel as one of the oldest hotels and meeting points of Athens and at the same time as one of the spaces that attempts to bridge the traditional with the contemporary.

The selection of the artworks is based on works that belong to private collections and subsequently, on works from a selection of young Greek artists that play a significant role in the scene. This would be the first attempt to exhibit a NFT artwork in such an environment in Greece and will be a great addition to the more traditional mediums - such as paintings and sculptures - that will be presented. Through a pluralistic selection of works, the show tries to unify, to build bridges and proposes a better understanding of contemporary art.
Works by Giannis Adamakos, Olive Allen, Margarita Bofiliou, Roila Bouzea, Maria Georgoula, Giannis Gkizis, Dionisis Kavallieratos, Paul McCarthy, Maro Michalakakou, Albert Oehlen, Malvina Panagiotidi, Tassos Pavlopoulos, Sofia Petropoulou, Yorgos Stamkopoulos, Erik Steinbrecher, Nikos Tranos and Kostis Velonis.
King George Hotel Lobby
Daily, from May 20th to June 26th
Free entry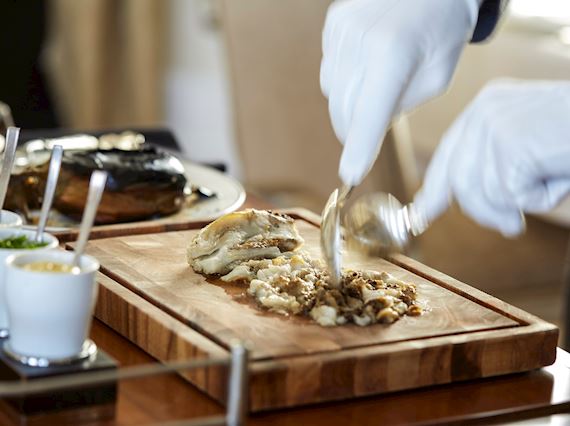 Traditional Eggplant Salad
Live an indigenous culinary experience at the Tudor Hall restaurant every day at 5 p.m. Visit the restaurant, watch our talented team preparing the traditional Eggplant spread and savor one of the most typical Greek savory delicacies.

For more information please contact Tudor Hall restaurant at +30 210 3330265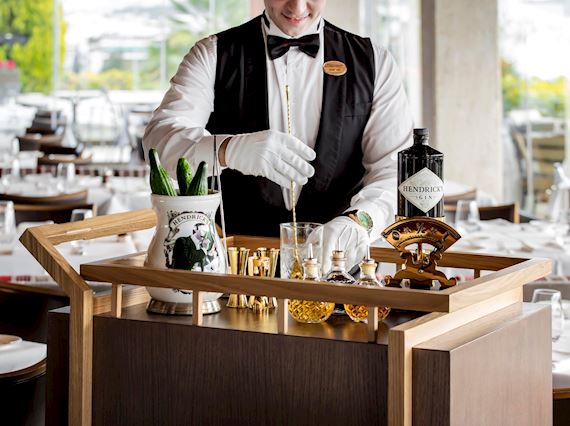 "King Martini" Experience
"King Martini" Experience at the Tudor Hall Restaurant
Every Friday, 18:00 - 19:00
Select between Vodka or Gin and let our expert bartenders instantly create your Dry Martini.

€ 16 or €18/ cocktail