Offers & Events
Flavors of the Dodecanese
Chef de Cuisine Alexandros Koskinas will guide you on a culinary journey to the fascinating cuisine of the Dodecanese islands. The unique aura and rich gastronomic history of the region are unveiled in 6 traditional recipes and promise an unforgettable experience of flavors and aromas.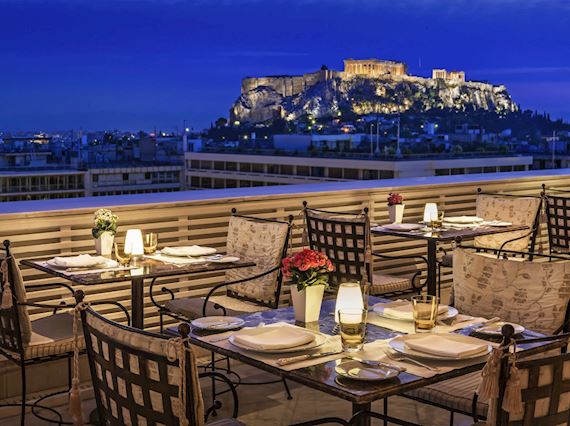 Gift Voucher: 1 Dinner For 2 At
Reservations Required In Advance At +30 210 3330 265 Experience a romantic dinner for two, when the city lights come on and the cosmopolitan aura becomes apparent. The menu of Executive Chef Asterios Koustoudis, and Chef de Cuisine, Alexandros Koskinas, praises the Modern Greek cuisine and has as a key element of differentiation the use of fresh seasonal vegetables and raw materials. This is the reason why the restaurant menu is being continuously updated.